the
NELSON
TEAM
Communicate – Lead – Change
Welcome to the site that provides ideas, resources and support for your leadership ascent! 
If you are an aspiring and developing mid-level manager, we can support you to achieve your leadership goals
 Mindset + Skillset = Leadership Achievement
Leadership is a process as much as a skill.  You build leadership expertise with a positive mindset and a robust skill set.
Mindset:  A positive mindset is an unshakeable confidence that you can learn and create opportunities in every circumstance that you encounter.  By taking control of your mind, reducing the negative mind chatter that heightens fears, you reduce unhelpful stress that leads to burnout and ineffectiveness.  Building resilience at the neurological level gives you energy and clarity to handle the problems rather than spending precious resources on worrying about the problems.
Skillset: When you think about leadership skills, many things come to mind.  An ability to articulate a vision and direction for the company or team, create and implement a strategic plan, set goals and achieve them, influence and motivate people, make decisions and execute unpopular options, identify and solve problems quickly, analyze data, to name a few of the most common.  It is not possible for one person to have all these skills and use them expertly.  But there is one skill, not listed above, that overarches all of these and once you have mastered it you can be a successful leader.  That skill is communication.  The ability to communicate effectively and respectfully with a genuine desire to connect is critical for every leader.  Leaders who have well developed communication skills create a culture of trust.  A high level of trust contributes to high levels of staff engagement, productivity and happy team members.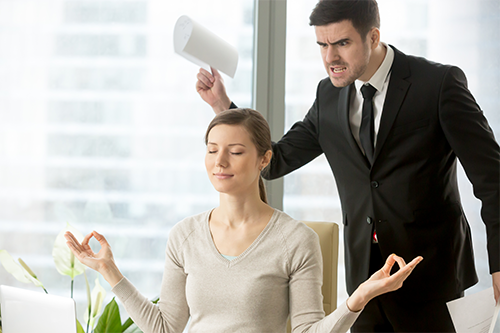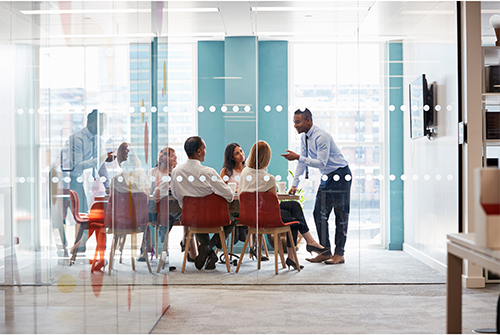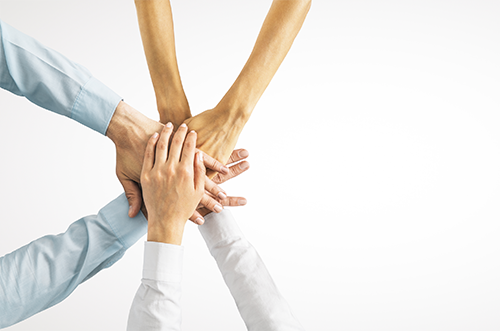 Lead your TEAM with confidence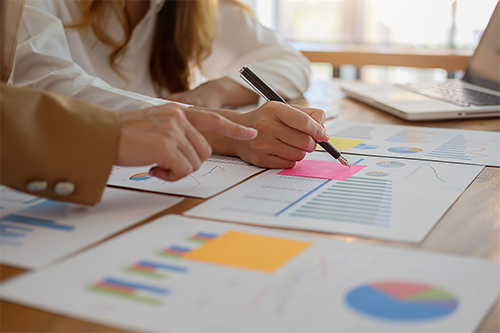 Robert May
Sounds Good Smart Homes
 When Sounds Good Smart Homes wrapped up its'  10th successful and prosperous year, the owners set their sights on how they wanted to create their next 5 years.   This included a strategic plan that was guided by a clearly articulated mission statement, vision and set of values that would be integrated throughout the organization, engrained in its people and appreciated by its customers. "Having a strategic plan reduces my overall stress and the overall stress on my staff. We have a 5-year plan, a 1-year plan, and a day-to-day plan. We know what we need to achieve every year to meet the 5 year goals and we know what we need to achieve each day to meet the yearly goals. We can focus on right now, without worrying about 5 years from now!"

Lori and Brendan Ireton-Paul
Owners & Operators of Guelph Osteopathic Clinic
Owners of a multi award-winning health & wellness clinic, have been operating a financially successful business for nearly 15 years. When the pandemic hit, they were required to close the clinic, not once but three times throughout an 18-month period. The Covid 19 pandemic triggered a "rethink" for many business owners and practitioners, particularly those in the health and wellness sector. These owners decided it was the right time to change their business model. Initially they stated their vision:
"To create something big, unique and relevant to maximize helping people and profitability while maintaining exceptional quality."
Each time the clinic reopened during the pandemic they were inundated by a surge of unwell, stressed and impatient clients and their complex needs. It was clear that their clients' needs had become more acute and more urgent. In the early phase of our work together the owners did a "Resilience Fitness Program" that surfaced the defaults and patterns of thinking that held them back from truly enjoying their work. We dug into their aspirations for their business to make sure that growth and change was truly motivating them and not only in reaction to the pandemic shutdowns. They now had better coping mechanisms to handle clients. and all other operating issues requiring their time and attention, i.e., accounting, booking systems, computer, and communication services, etc.
With a clear vision and new design for their business, the Coaching Team and Principals set to work on systemizing the necessary procedures to scale up their service offerings. Every function of the business was analyzed and redesigned for maximum efficiency, while maintaining the quality of service to patients. Financial forecasting tools, systems and procedural platforms, marketing, strategic planning, personnel recruitment, selection tools, and coaching support were provided to the Owners.
Mid-point in our work together we asked the Owners for their thoughts about the Team's services as well as their own progress.
"I didn't know what to expect exactly and the steps we're taking are far more in-depth, more quality and I feel we're setting up solid business practices, which is more than I expected.
The owners continued to revise their objectives, pausing from time to time to catch their breath as every week, we discussed new opportunities and new strategies to build their new business.
"You both have helped us a great deal in not only realizing our potential thus far, but also in understanding what our goals were at the beginning of all this and now understanding that we need to run with what we have so far."
The redesign of this business is a work in progress. Expanding a business model from a two-person practice to a business that has Associates, employees, operational assets, and a growing client base is a multi-year endeavour.